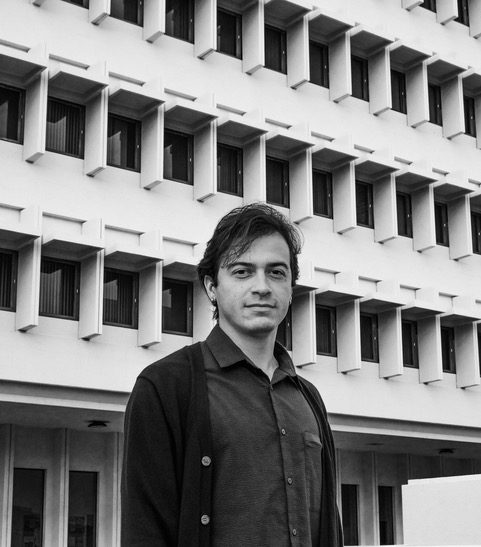 About
I'm a Postdoctoral Research Fellow at COGITO Epistemology Research Centre, University of Glasgow. Before joining COGITO, I did a PhD as a Fulbright scholar in the Department of Philosophy at the University of California, Irvine. Before that, I completed an MA in Philosophy at Univerdad de los Andes (Bogotá, Colombia) and before that I received a BA in Philosophy from the Universidad de Antioquia (Medellín, Colombia). 
I work on epistemology and have side research interests in the intersection of epistemology and moral responsibility. In my current research, I develop different strategies to explain ignorance as inherently agential. My line is that analytic epistemology has failed to see the agential aspects of ignorance by focusing on accounting for it in terms of the absence of truth or knowledge. This insight comes from my PhD dissertation, where I argued that different forms of epistemic luck show that ignorance is neither lack of knowledge nor lack of true belief. My positive proposal is that ignorance is lack of epistemic access to the world given what one does as a knower.  
Publications
In Progress (available upon request)
A couple of papers motivating a new account of ignorance in epistemology: the Access View. 
It defines ignorance in terms of the lack of explanatory connection between one's
epistemic agency and forming true beliefs. It improves over traditional views that
define ignorance as lack of knowledge/true belief and advances the conceptual debate
about the nature of propositional ignorance.  
Paper criticizing the view that ignorance necessarily entails a failure of inquiry. By doing this,
I offer different kinds of support to the Access View of ignorance. 
Paper proposing a version of the modal account of luck that avoids problems that existing
modal views of luck face and come from Lackey's Buried Treasure cases.
Paper on the moral luck problem: I argue, from within the so-called modal account of luck,
that in order to solve the moral luck problem paradox we should accept the phenomenon
of moral luck. This, in turn, doesn't make moral responsibility evaluations unfair or inappropriate.
Selected presentations
Peer Reviewed
"Is Ignorance a Failure?" (2023). 2nd Scottish Epistemology Early Career Researchers Workshop.
University of St. Andrews
"Ignorance, Access, and Epistemic Responsibility" (2022). 11th Vienna Forum
for Analytic Philosophy Graduate Conference. University of Vienna.
"The Modal Moral Luck Problem" (2022). Beyond Free Will. Vilnius University, Lithuania.
"Ignorance, Access, and Epistemic Responsibility" (2022). Workshop for Young Researchers
of the Francophone Society for Analytic Philosophy. University of Geneva.
"Ignorance, Excuses, and Modality" (2021). APA Pacific Division Meeting.
"Ignorance Isn't Modal" (2021). APA Eastern Division Meeting.
"Ignorance and Epistemic Luck. Or Why Ignorance is not Lack of Knowledge" (2020).
Workshop on Luck, Risk and Competence. Universidad de Sevilla, Spain.
Invited
"Epistemología de Bisagra y (anti)relativismo" (2021). VII Seminario en Historia y
Filosofía de la Ciencia: Universidad de Antioquia, Medellín, Colombia.
"Suerte Epistémica e injusticia epistémica" (2020) Desacuerdo e
Injusticia Epistémica. Universidad EAFIT, Medellin Colombia.
"Ignorance, Lack of Knowledge, and Excuses" (2020). A Socially Distant
Open Topic Conference. University of California, Irvine
Contact
Email: Oscar.PiedrahitaRivera@glasgow.ac.uk
Philosophy, School of Humanities
69 Oakfield Avenue
Room 313
University of Glasgow
Glasgow, UK G12 8QQ